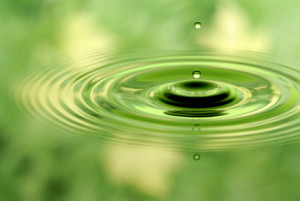 Bowen therapy uses painless and non-invasive touch of the body's soft tissue at very specific points in the body. It is pleasant and relaxing to receive. The use of a light series of moves, using thumbs and fingers stimulates specific receptors that enables the body to relax and correct dysfunctions to restore balance. The gentle moves send neurological impulses to the brain. There are the "pauses" (waits between 2-5 minutes) when the brain feeds impulses back to realign the body.  This often relieves and relaxes the muscles involved in a pain/spasm loop.
Focusing on treating the cause rather than the symptoms, Bowen therapy has consistently shown it can provide profound and lasting healing as well as pain relief. This relief is experienced by many people who come with a wide range of painful conditions, even when other types of treatments have resulted in little improvement.
Lidia has also studied other forms of Bowen therapy including NST. NST's capacity to resolve long standing back pain, neck pain and spinal conditions is unprecedented.
Conditions that can respond well include:
Acute and chronic pain with musculo-skeletal or neurological origins
Nerve related pain
multiple sclerosis,
mild to severe hip pain,
knee problems and pain,
fibromyalgia,
Circulation,
Stress,
Lymphatic and venous draining,
Hamstring inflexibility,
Back pain,
Sciatica pain,
Twisted pelvis,
Chronic fatigue syndrome,
Neck pain,
Arm pain and carpal tunnel syndrome,
TMJ syndrome,
Shoulder pain (including frozen shoulder),
Leg and foot pain (including plantar fasciitis),
Emotional depression and stress.
It does not matter how old the injury is, Bowen Therapy may still help to relieve the problem.
If you'd like to find out how Bowen Therapy could assist you, you may also visit http://www.betterhealth.vic.gov.au/bhcv2/bhcpdf.nsf/ByPDF/Bowen_therapy/$File/Bowen_therapy.pdf .
Menu
Standard Bowen Treatment
Initial Treatment: 70mins
Subsequent treatments are:
Wholistic Bowen 55mins, 70mins  or
Remedial Bowen (usually approx 25mins, this treatment is not for new clients)
Benefits may be seen and measured after the first session. Generally only 3 – 5 sessions (between 7 – 14 days apart) are needed to relieve all but the most serious chronic complaints. Relief is usually subtle at first however it is profound & lasting.  It can affect range of movement, digestive, respiratory, glandular, muscluar & energetic systems. Bowen therapy stimulates energy flow, promoting the body's in built healing mechanism.
In more serious diseases  ongoing therapy may be advisable varying from one treatment every 2 weeks to one treatment every 6 months.
Bowen for children (up to 8yo) and Bowen for baby
The birth is one of the most traumatic processes a child will go through. The child is able to have Bowen therapy within a day or so after birth. As it is so gentle, the child is barely aware of   being treated.   During the treatment the parent will usually be asked to hold the baby in a comfortable upright position during the procedure.  Babies find relief and comfort almost immediately with Bowen a non-invasive form of bodywork
Bowen therapy most often successfully treats :
Infant colic,
Muscle tension and restrictions,
Misalignments in the spine due to labour,
Has also been great for hiccups; and
Much more.
The wonderful thing about Bowen therapy is that it is so gentle it can treat as young as a few days old to the elderly. It has no limitations on age. In fact, Bowen therapy has proven to work wonderfully with Colic and it can help relax hyperactive children.
Bowen for mum to be
Initial Treatment: 60mins
Subsequent treatments, specifically for low back pain only, in third trimester approximately 20 mins
Bowen Therapy has a very important role to play in the health care of women both during and after pregnancy. The Bowen Technique is one of a few therapies that can be performed in its entirety with the patient sitting down or lying on their side.  As the centre of gravity changes during pregnancy, so do the stresses on the spine. Many problems suffered during pregnancy may be directly related to the health of the spine. Common pregnancy pains are easily and gently relieved almost immediately with Bowen Therapy. These are:Backache, Sciatica, Aching legs, Headaches, Fatigue, Breathlessness, and Heartburn.   The spine and pelvis of an expectant mother are particularly vulnerable because of the stress of carrying an unborn baby. Hormonal changes make the pelvis suppler during the latter part of pregnancy. The instability of the pelvis can lead to other strains on supporting muscles and ligaments. As baby gets bigger the lower back aches often intensify.  Childbirth itself can put tremendous stresses and strains on the musculoskeletal system, including ligaments and pelvis so another ideal time for a Bowen treatment is 2 to 6 weeks post baby to receive advice on how to optimize recovery to pre-pregnancy body and to ensure the ligaments and tendons rest in their best position.
Professional Fees
We are a registered Provider. Our Professional fees are listed in the Book ONLINE services menu, where appointments can also be made.
We also offer a home visiting service in the local area; additional fees apply
* HEALTH REBATES No longer APPLY due to the recent changes initiated by a group of 600 doctors forced the Federal Government to cease rebates for many therapies including Reflexology, Bowen Therapy, Naturopathy, Homeopathy, Yoga, Western Herbalism, Shiatsu, Alexander Technique, Aromatherapy, Feldenkrais, and Kinesiology.
Some of these therapies have been around for 5,000 years and others hundreds of years and others decades and continue to stay because they work and healing diseases and not just managing diseases.
These changes must come into effect by no later than 1 April 2019.
Below is a list of Private Health Funds who were offering rebates under their extras cover for Bowen Treatments.  You may wish to contact your Health Fund to let them know you would like them to reinstate the rebate.
| | | |
| --- | --- | --- |
| HEALTH FUND | Contact No. | Cease Date |
| AHM | 134 246 | 1 April 2019 |
| Aust. Unity Health (also Grand United) | 1800 035 360 | Unknown |
| Bupa (also HBA, MBF & Mutual Community) | 134 135 | Unknown |
| CBHS | 1300 654 123 | Unknown |
| CUA Health (Credicare Health) | 133 282 | Unknown |
| Grand United Health Fund P/L | 1800 249 966 | Unknown |
| Grand United Corporate Health | | Unknown |
| Health Care Insurance Ltd | 1800 804 950 | Unknown |
| Health-Partners | 1300 113 113 | Unknown |
| Medibank Private | 132 331 | 1 April 2019 |
| Queensland Country Health Ltd | 1800 813 415 | Unknown |
| Railway Transport Health Fund | 1300 886 123 | Unknown |
| Reserve Bank Health | 1300 886 123 | Unknown |
| SGIC/SGIO/NRMA | 133 233 / 132 132 | Unknown |
| Teachers Federation Health Fund | 1300 728 188 | Unknown |
| Transport Health | 1300 806 808 | Unknown |
| Westfund Health | 1300 552 132 | Unknown |